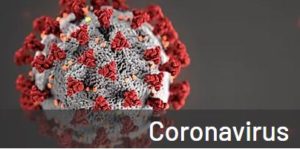 Sandusky County EMS continues to respond 24 hours a day during the ongoing COVID-19 pandemic.  We are remaining up to date on current best practices to keep citizens and providers safe.  This agency is working closely with our regional medical direction, the state of Ohio and other local agencies. Citizens can stay up to date on the ongoing COVID-19 situation with these local, state and federal resources.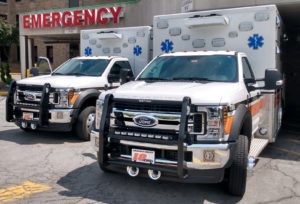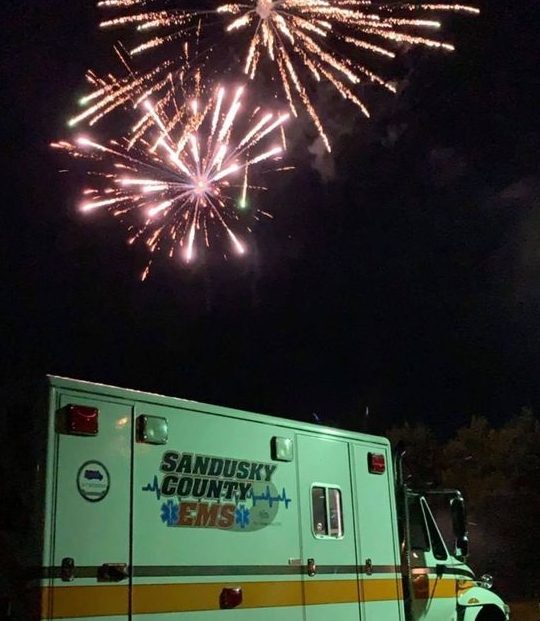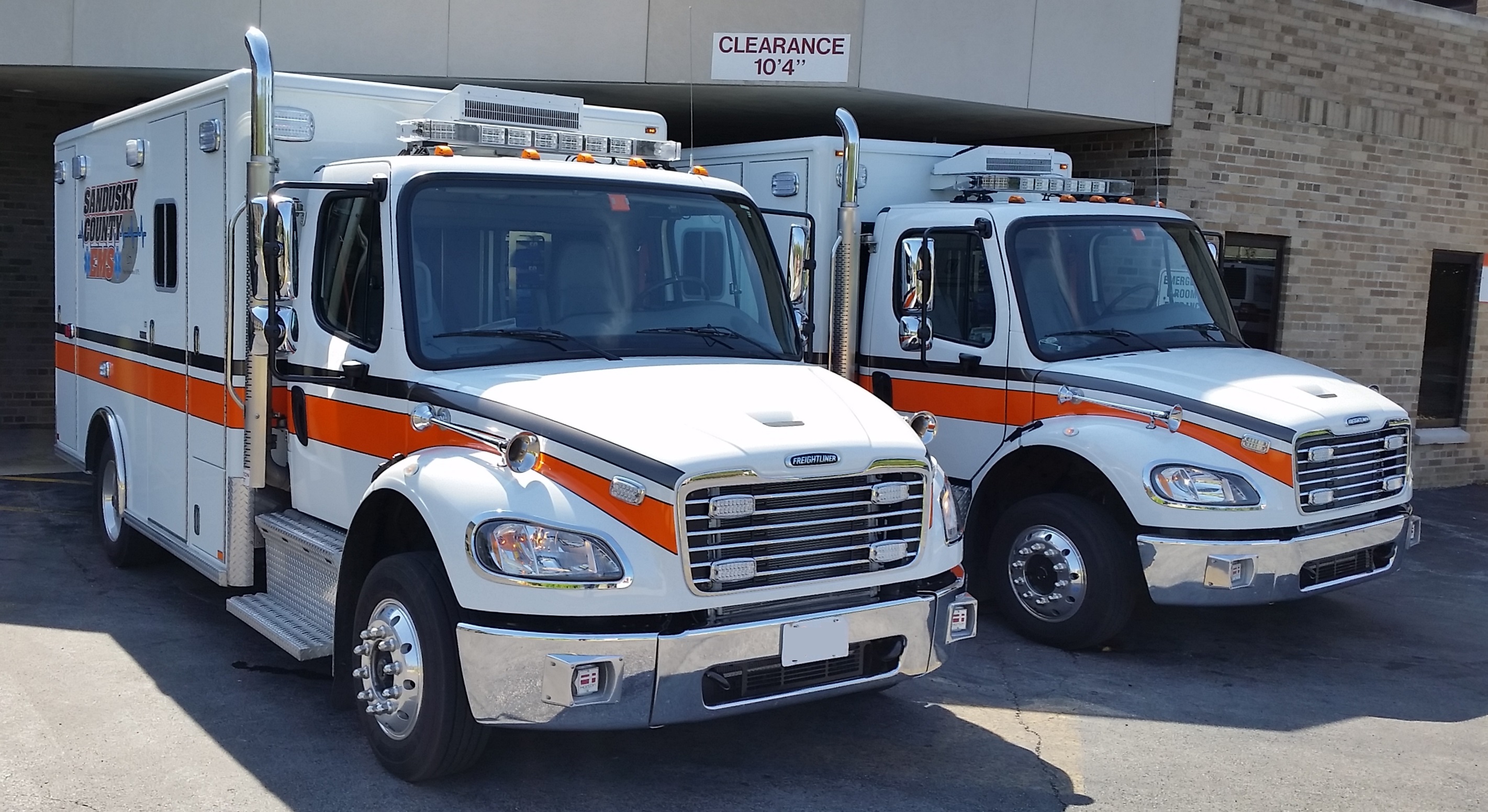 -Who we are-
Sandusky County Emergency Medical Service (SCEMS) began delivering emergency paramedic services in 1975 and continues to be the primary Emergency Medical Service provider for the more than 60,000 residents and all visitors to Sandusky County Ohio.  SCEMS is operated by the Sandusky County Board of Commissioners as a single countywide 911 emergency service.  SCEMS has a primary response district of over 400 square miles including a portion of the Ohio Turnpike. The county is a mix of rural, suburban, and industrial areas located in and between several cities, the largest of which is Fremont (population 17k).  SCEMS responds to approximately six thousand emergency calls per year and provides standby coverage for a variety of events and incidents.
-How we work-
Our command structure follows the traditional format of most modern public safety agencies. The EMS Chief oversees operations, planning, logistics, and finances of the department.   EMS Captains are responsible for day-to-day operations. Captains also respond in a fully stocked ALS non-transport vehicle for calls which meet critical criteria and/or have the potential need for additional resources. Field operations are structured into three 24 hour shifts. In addition to the Captain, each shift staffs five ALS ambulances (Life Squads) strategically housed throughout Sandusky County; either in local fire departments or in standalone stations. In addition to 911 ambulance response/transport, SCEMS operates a transport capable ATV, dedicated bariatric transport unit, and mass casualty/rehab trailer  SCEMS provides medical coverage for the County Sheriff's SRT (SWAT/Tactical) team. SCEMS crews also participate in the county drone team and Project Lifesaver program (tracking program for at-risk populations).  SCEMS also provides a variety of community outreach and education programs to schools, government agencies and businesses.  SCEMS is a clinical learning site for numerous EMS education programs.  SCEMS responds with and works closely with local first responders (both full time and volunteer) offering resources, training, and supplies.  Sandusky County EMS works closely with the local and regional hospitals as well as surrounding EMS, fire and law enforcement communities maintaining mutual aid relationships with surrounding departments.
-How we excel-
Northwest Ohio EMS Consortium, our medical direction, is a hands-on physician group that provides medical oversight and develops progressive evidence based medical guidelines. The Northwest Ohio EMS Consortium consists of multiple Emergency Room Physicians from numerous regional ERs including Mercy St. Vincent Medical Center in Toledo. The Consortium challenges SCEMS to stay current with advancements in the medical field through training a quality assurance. SCEMS is one of only a handful of Nationally CAAS accredited EMS services in Ohio.  SCEMS has been awarded the American Heart Association Mission Lifeline award for meeting and exceeding cardiac care benchmarks. SCEMS providers receive monthly training in the latest industry advancements and equipment.  Currently SCEMS is equipped with Zoll X Series Monitors, Zoll Autopulse Mechanical CPR devices, Zoll Z-Vent Ventilators, EZ IO Drills, Video Laryngoscopes, EKG telemetry, Electronic Charting and many other modern devices and tools.  SCEMS stresses safe lifting and moving and provides crews with the resources and equipment to do their job safely. SCEMS uses Stryker Power Cots with Power Load systems, Hover-Mats, Hover-Jacks, Binderlifts, and the latest bariatric movement devices.  SCEMS transports to over ten Regional Hospitals based on patient condition and preference and works with area aeromedical services.